What this Privacy Policy Covers
This Privacy Policy covers hotsprings-sd.com's treatment of personally identifiable information that hotsprings-sd.com collects when you are on the hotsprings-sd.com site, and when you use hotsprings-sd.com's services. This policy also covers hotsprings-sd.com treatment of any personally identifiable information that hotsprings-sd.com's business partners share with hotsprings-sd.com.
This policy does not apply to the practices of companies that hotsprings-sd.com does not own or control, or to people that hotsprings-sd.com does not employ or manage.

Information Collection and Use
Hotsprings-sd.com collects personally identifiable information when you register for a hotsprings-sd.com account, when you use certain hotsprings-sd.com products or services and when you visit hotsprings-sd.com pages. Hotsprings-sd.com may also receive personally identifiable information from our business partners.
When you register with hotsprings-sd.com, we ask for information that includes, but is not limited to your name, email address and zip code. Once you register with hotsprings-sd.com and sign in to our services, you are not anonymous to us.
Hotsprings-sd.com uses Google Analytics to collect information about our visitors' experiences on the website and statistical performance of the website—including the number of pages visited, frequency of visits, general location information, etc. This information is used to optimize our site and improve user experience. Hotsprings-sd.com also automatically receives and records information on our server logs from your browser including your IP address, cookie information and the page you requested.
Hotsprings-sd.com uses information collected through Google Analytics (age, gender, interests) to improve online advertising efforts and serve users relevant online advertisements. Website users can opt-out of Google Analytics services here.
Information Sharing and Disclosure
Hotsprings-sd.com will not sell or rent your personally identifiable information to anyone. Hotsprings-sd.com will send personally identifiable information about you to other companies or people when:
• We have your consent to share the information;
• We need to share your information to provide the product or service you have requested;
• We need to send the information to companies who work on behalf of hotsprings-sd.com to provide a product or service to you.
• We respond to subpoenas, court orders or legal process; or
• We find that your actions on our web sites violate the hotsprings-sd.com Terms of Service, or any of our usage guidelines for specific products or services.
Cookies
Hotsprings-sd.com may set and access hotsprings-sd.com cookies on your computer.
Hotsprings-sd.com allows other companies that are presenting advertisements on some of our pages to set and access their cookies on your computer. Other companies' use of their cookies is subject to their own privacy policies, not this one. Advertisers or other companies do not have access to hotsprings-sd.com cookies. Hotsprings-sd.com uses third party vendors, such as Google, to improve online advertising efforts and serve relevant online advertisements. Some of these are based on information provided by cookies.
Security
Your hotsprings-sd.com Account Information is password-protected for your privacy and security. In certain areas hotsprings-sd.com uses industry-standard SSL-encryption to protect data transmissions.

Changes to this Privacy Policy
Hotsprings-sd.com may amend this policy from time to time. If we make any substantial changes in the way we use your personal information we will notify you by posting a prominent announcement on our pages.
Questions?
If you have questions please contact us.
Hot Springs has an excellent K-12 public school system plus a private elementary school. There are two universities located within an hour of Hot Springs, South Dakota School of Mines and Technology to the north in Rapid City and Chadron State College to the south in Chadron, NE. The community has ties with Western Dakota Technical Institute to provide specialized technology training in a wide variety of areas and many of those programs could be provided at a satellite campus here in Hot Springs.
Chautauqua Artisans Market 237
Shopping
Chautauqua Artisans Market is a non-profit center that offers a venue for local and regional artisans to exhibit and market their work, a variety of arts and crafts classes, a meeting space and a gallery to showcase specific artists. Check out our website or Facebook page for current information. Stop into the store to see affordable, unique, locally made…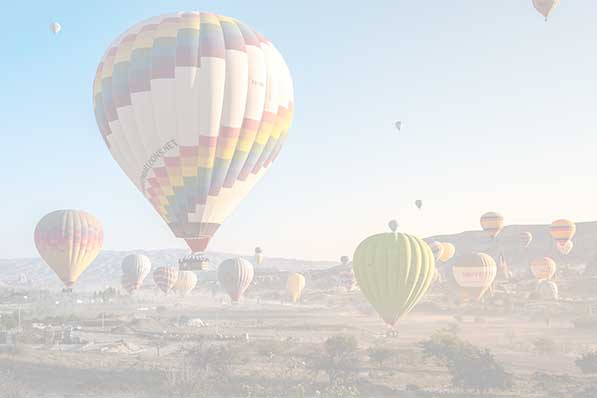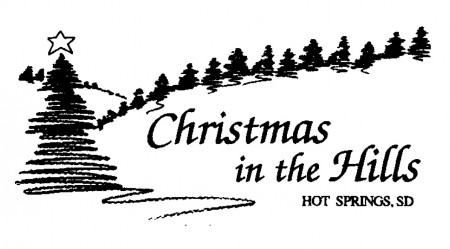 Christmas In the Hills 70
First weekend of December. Tree Lighting, Parade of Lights, Light Up Our Town displays, Crafters Marketplace, Free Christmas Music Show, plus FOOD & FUN for all!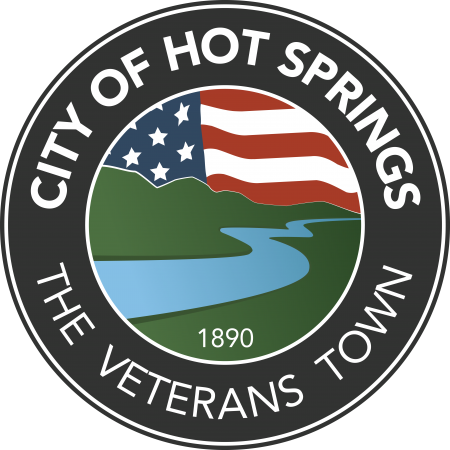 Coca Cola Bottling Co. High Country 151
Services
Coca-Cola Bottling Company High Country is a family-owned, regional Coca-Cola Bottler founded in 1956 serving portions of Colorado, Minnesota, Montana, North Dakota, South Dakota, Utah, and Wyoming. The company distributes hundreds of different varieties of sparkling soft drinks and a vast array of still beverages including sports drinks, bottled waters,…

Coffee Cup Travel Plaza 150
Dining & DrinksServicesShopping
24-Hour Fuel & Convenience Store. Casino, Showers, ATM, Deli, Subway, Caribou Coffee, Calico Cottage Fudge, F'real Ice Cream, Beer & Wine sales and Tourist Information available.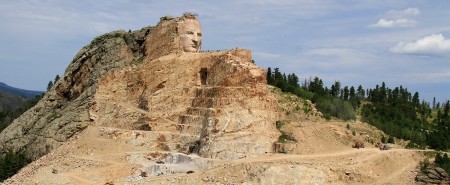 Crazy Horse Memorial 54
AttractionsShopping
Crazy Horse Memorial is the World's largest mountain carving, located in the Black Hills of South Dakota near Custer, SD. It depicts Crazy Horse, an Oglala Lakota warrior, riding a horse and pointing into the distance. See the carving in progress, Indian Museum of North America®, Nightly Laser Light Show in Season and more!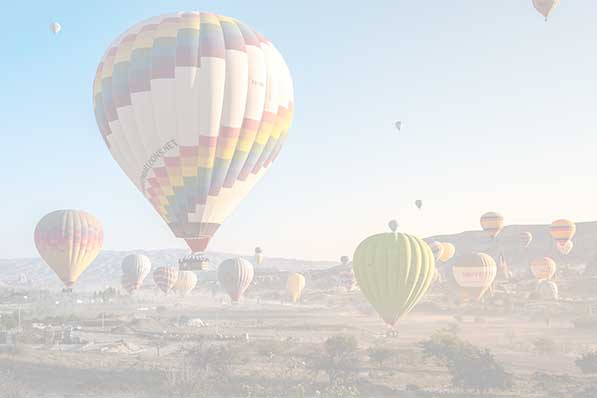 Cultural Development Organization 386
Services
The Cultural Development Organization is a non-profit organization registered with the State of South Dakota and was incorporated August 17, 2006. We became at 501 (c) in 2015 for the benefit of our donors and partners. OUR MISSION: promoting, funding and managing projects for the long-term expansion of the fine arts, architectural arts, and…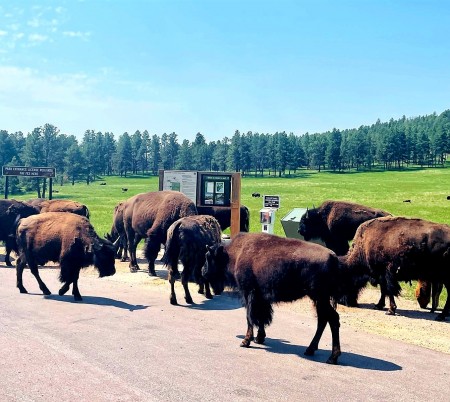 Custer State Park 53
Attractions
Custer State Park encompasses over 71,000 acres of terrain with an abundance of wildlife. A herd of over 1,300 bison freely roam the park and other wildlife such as pronghorn antelope, mountain goats, bighorn sheep, deer, elk, wild turkeys and even a group of burros can be spotted. Custer State Park offers opportunities for scenic drives along the Needles…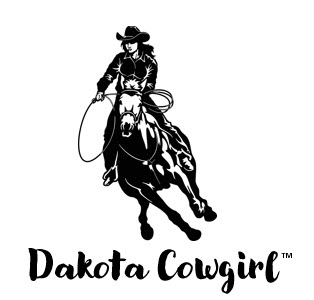 Dakota Cowgirl 378
Shopping
Vintage and Retro Women's Western Wear and Accessories for the modern Dakota Girl! From hand-painted, museum-quality leather and suede jackets to not-so-everyday shirts with fringe, smile pockets, and pearlized snaps, you'll find something unique to embrace and showcase your Western lifestyle!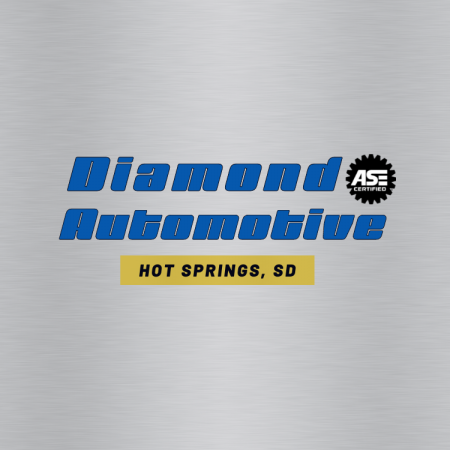 Diamond Automotive 343
Services
Diamond Automotive is a 5 star repair shop, and your best source for quick, affordable and reliable auto repair of any kind. We enjoy providing the highest quality maintenance or heavy line repair; such as transmission and engine overhaul or replacement. In addition, we are a full service and accredited body shop ready to help you with any type of…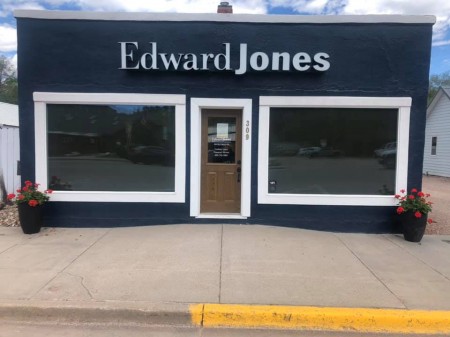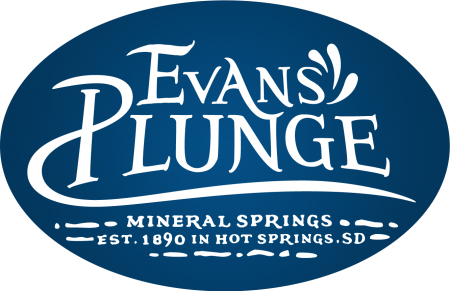 Evans Plunge Mineral Springs 44
Attractions
For thousands of years, the Lakota Sioux prized the natural warm water springs, the "Minnekahta," in this valley. In 1890, local businessman Fred Evans built Evans Plunge over the site of numerous sparkling springs and one mammoth spring of mineral water and made Evans Plunge the Black Hills' oldest attraction – older than Mt.…

Evergreen Media 170
Services
Evergreen Media is a team of creative professionals located in Rapid City, South Dakota. With print publishing at their core, Evergreen Media manages their entire production process including: design, editorial content, sales, web and more – producing over 869,000 printed magazine copies each year. In addition to print, these marketing gurus are…