Moccasin Springs Natural Mineral Spa
Welcome to Hot Springs
Description
Our History
The natural mineral springs have been bubbling up out of the ground for over 140+ years, filtered through a natural red rock formation, flowing into a moccasin-shaped pool – the same as it did in 1881 and before. The "Original Indian Springs that made this town famous" has been called, The Black Hills Spa, Minnekahta Springs, and now Moccasin Springs. Unlike many natural springs, the water here has a pleasant scent and a silky texture and high in magnesium and calcium. See our website for more details about our natural mineral spring water.
Today, the Moccasin Springs Natural Mineral Spa has been rebuilt around the original structures, preserving as much history as possible. Many Spa and Massage Therapy Services have been added; a movement space for Yoga and 5 elements dance, Sound Balancing, and a 3 in 1 Sauna, offering NIR/MID/FIR (near/mid/far-infrared light therapy). We have 4 outdoor pools, ranging in temperatures from 88-102.
The Black Hills Spa was the first bathhouse in Hot Springs, owned and managed by Dr. Jennings, who then joined the Dakota Hot Springs Company who built the grand 1890 Minnekahta Bathhouse and Hot Springs Hot Hotel. Mrs. Nicholsen built the Open Air Plunge at the Minnekahta bathhouse in 1913, now referred to as the 1913 pool. The businesses and pools officially closing in 1963. The story is that the Hot Springs Hotel interior burned and the springs compromised its structure. Later we learned the "cave" had springs running into the backside of the building, directly compromising its structure. The Minnekahta Bathhouse had been closed due to rusty pipes and maintenance issues and finally, the Open Air Plunge, a large outdoor pool built in 1913 closed.
The property was purchased by Kara Hagen in September of 2014 and has taken on many phases of clean-up and change. The name of the site was changed back to the original spring name, Moccasin Springs, due to the Moccasin Shaped pool, carved into a red rock basin. All of the historical ruins on site have been taken into consideration during the renovation process. Much care was given to maintain the ruins and build around the original site, keeping as much history as possible.
Moccasin Springs consists of a Pool House (warming house with gas fireplace), Bathhouse (with natural mineral spring water). The 1913 large pool is 88-90 degrees, the Pool House Pool (the original moccasin-shaped pool) is 93 degrees. The 2 Hot Pools range in temperatures from 98-102.
Hours
January - April
8:30am - 6pm, Wednesday - Sunday
May - December
8am - 8pm, Wednesday - Sunday
New Years Day, Thanksgiving Day, Christmas Day
CLOSED
Amenities
4 outdoor, natural mineral spring pools
Towel, robe, slippers available for rent
2 changing rooms
3 bathrooms
Gift shop
Buffalo Dreamer Restaurant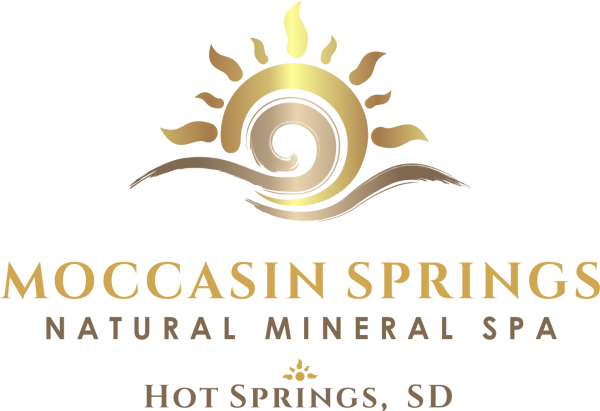 1 / 13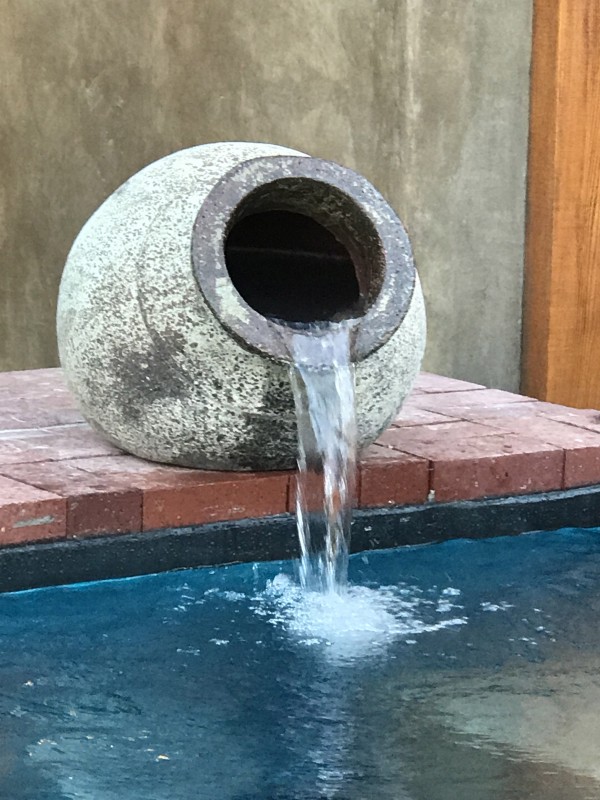 2 / 13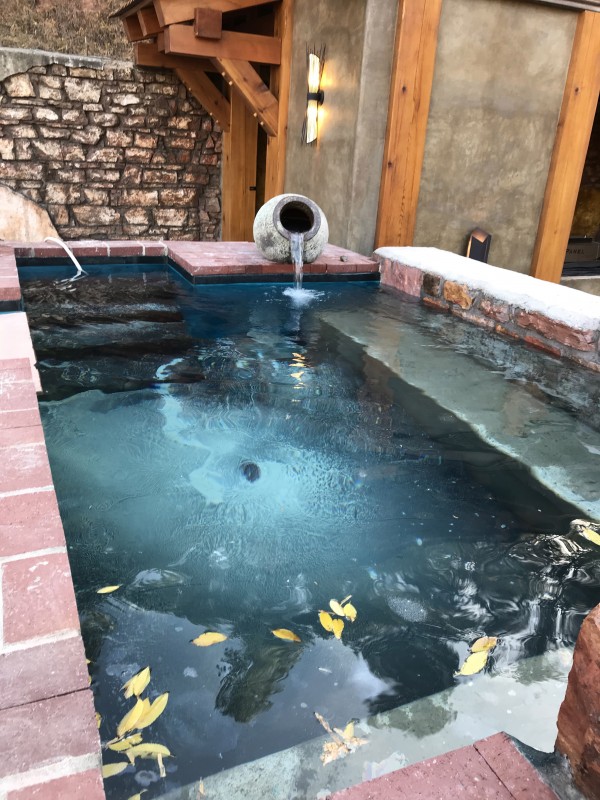 3 / 13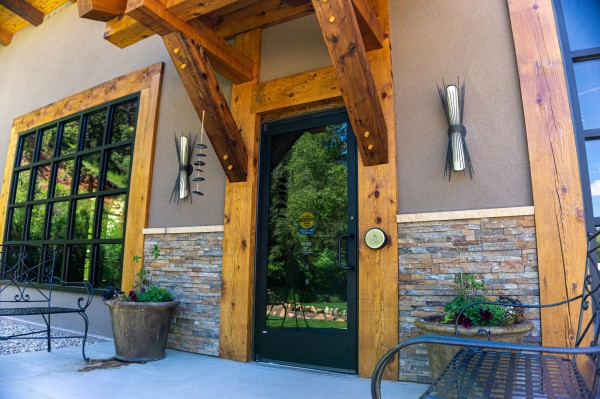 4 / 13
5 / 13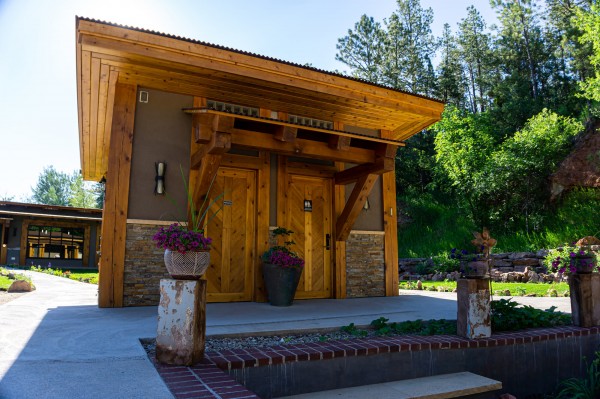 6 / 13
7 / 13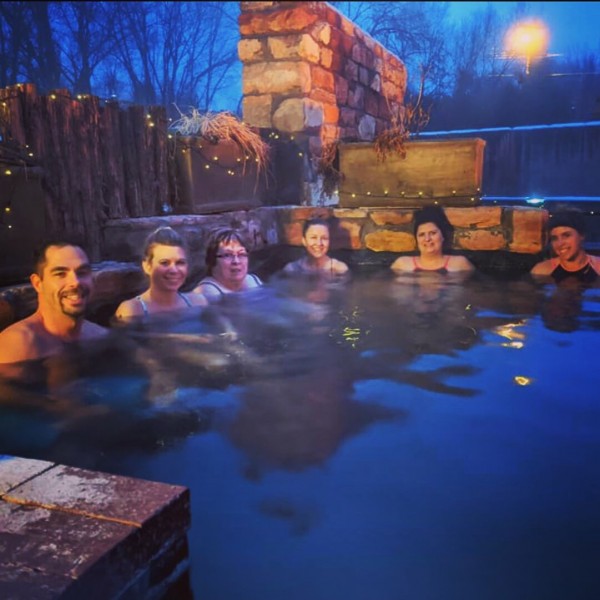 8 / 13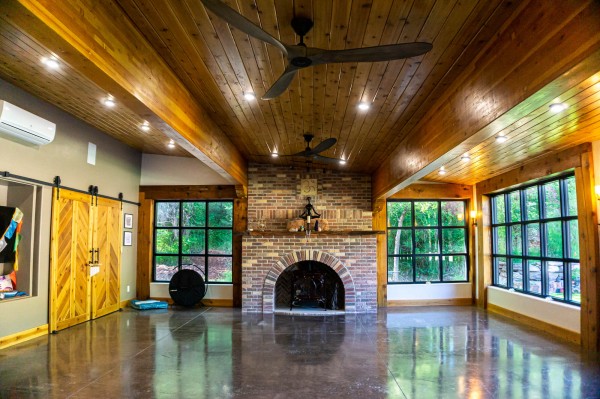 9 / 13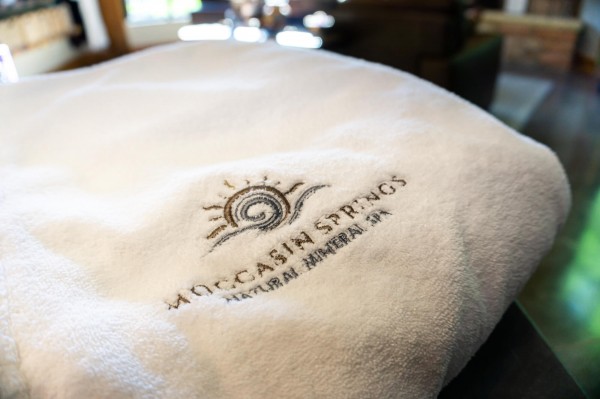 10 / 13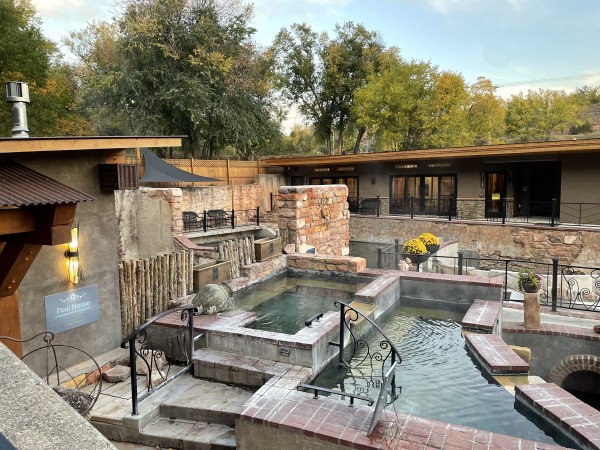 11 / 13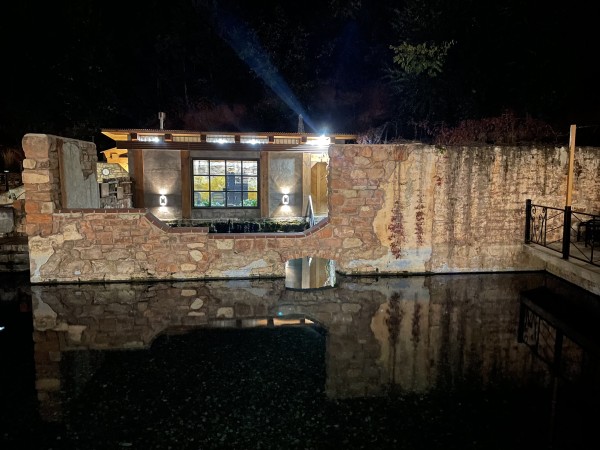 12 / 13
13 / 13
Contact Us
GET DIRECTIONS
1829 Minnekahta Ave, Hot Springs, SD 57747