Whitney Preserve
Welcome to Hot Springs
Description
WHY YOU SHOULD VISIT
Whitney Preserve protects more than two miles of Cascade Creek, an undeveloped warm water system formed by the merging of seven springs in the southern Black Hills, two of which are located on the preserve. Named for Nathaniel and Mary Whitney, conservation pioneers in South Dakota, the preserve protects four rare plants that grow along the stream's banks. During daylight hours, visitors can walk along a nature trail that is one of the best places in the Black Hills to see birds.
History of Whitney Preserve
The Whitneys
Nathaniel and Mary Whitney were conservation leaders in the Black Hills region, helping to establish the South Dakota Chapter of The Nature Conservancy in the early 1950s. Nathaniel Whitney, a pediatrician and avid birder, co-authored "Birds of the Black Hills" and contributed to the "Birds of South Dakota." To honor Nathaniel and Mary, the Whitney family gave the cornerstone gift to purchase the preserve's first 1,195 acres of land in 1998. In honor of their generous donation, the preserve was named the Nathaniel and Mary Whitney Preserve at Cascade Creek.
Beverly Paulson
Beverly Paulson had a life-long appreciation of our natural world. She led countless youth groups on nature outings for anywhere from an hour to several days, with field guides always at hand. Camping and canoeing with her family were treasured adventures. Bev and her husband, Lloyd, supplied the funding to purchase the 160-acre Brainerd Indian Training School campus in 2002 (current site of Bev's Bunkhouse) for inclusion in the Whitney Preserve. In Bev's memory, Lloyd provided most of the funding for Bev's Bunkhouse, completed in 2013, along with a substantial endowment for its future upkeep.
1 / 4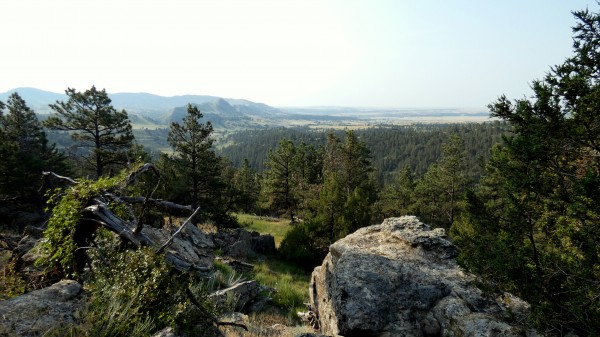 2 / 4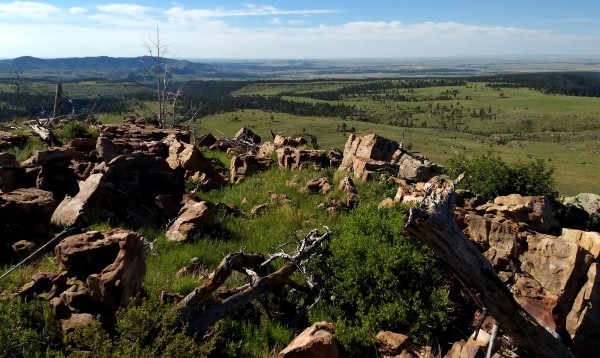 3 / 4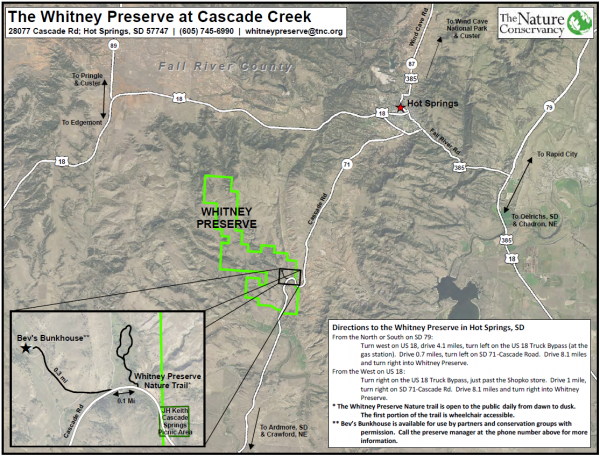 4 / 4
Contact Us
GET DIRECTIONS
8 Miles South of Hot Springs on SD Hwy 71