Economic Development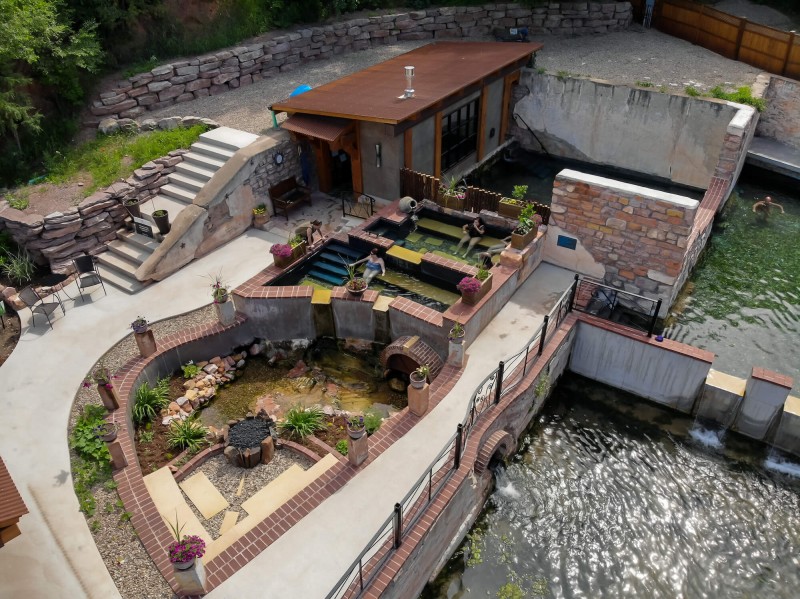 From the majestic sandstones buildings along the Fall River to the great outdoor playground called the Black Hills, Hot Springs is a great place to live – let's list just a few of the reasons:
A new modern hospital, just completed in 2010
Home of the VA Medical Center and the State Veterans Home
Ten minutes away from Wind Cave National Park
Within an hour of Mount Rushmore.
Within thirty minutes of Custer State Park and Angostura State Recreation Area
An award winning golf course with majestic views.
Exceptional hiking, biking and fishing opportunities.
Named a national "Distinctive Destination" with plenty of year round activities
A warm "banana belt" climate to enjoy it all of this and more
If you would like more information about the possibilities for expanding or relocating your business to Hot Springs, contact the Hot Springs Chamber of Commerce at 605-745-4140.
Hot Springs is Business Friendly
If you are considering relocating or expanding your business, why not consider Hot Springs? You will find an energetic community with charm and character ready to welcome you so that you can grow your business with us. Look at some of the reasons you should consider Hot Springs.
Fall River County in the Southern Hills of South Dakota offers a rare combination of natural resources, high speed connectivity, convenient highway access to large regional cities and interstates and a modern airport creating an extremely friendly atmosphere for businesses. Find out more at the Southern Hills Economic Development Corporation.
South Dakota consistently ranks as one of the best places in the nation to do business. Our common sense laws free you from needless bureaucracy and our low taxes and no state income tax allow you to keep more of what you make. To find out more about business initiatives in South Dakota visit sdreadytowork.com.

Abundant Land and a Convenient Location
The Hot Springs area has an abundance of affordable land that is available for industrial development. There are site ready lots with utilities at the lot within the city to other tracts of land close by. Communications connectivity is excellent throughout the county with digital high speed internet capability provided by a responsive locally owned communications cooperative. An abundance of water within the city and new rural water system expansion are making more and more parcels attractive for development. Check out the possibilities we have for you.
Hot Springs is located on the Heartland Express which is along the Ports-to-Plains corridor linking Mexico to Canada through the heartland of America. This rapidly developing trade and transportation corridor provides Hot Springs with convenient access to the rapidly developing energy areas both to the north and west of local area. The Heartland Express is less than an hour from I-90 and Hot Springs is served by US highways 18 and 385.