Live Here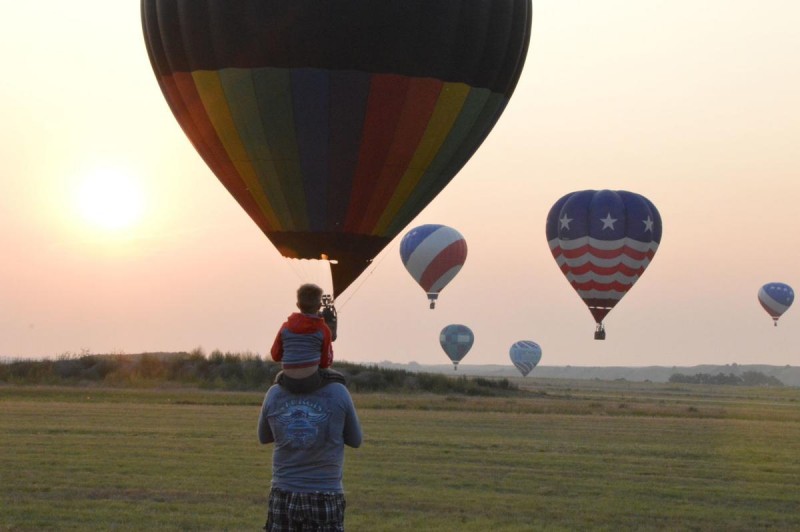 Thousands upon thousands of people come from all over the world to visit the Black Hills every year. Why not just live here?
We invite you to consider Hot Springs for your new home, whether you're aiming to start a new business, raise a family or retire. Local residents who've relocated to Hot Springs sing the praises of the community. Here are a few points they asked us to tell you about.
Our Climate: Hot Springs is widely considered the "Banana Belt" of the Black Hills, with a micro-climate separate from the rest of the Black Hills, providing comparatively mild winters and warm summer days and cool summer nights with low humidity. There's nothing like a cup of warm cocoa on a snowy morning watching the steam rise off Fall River or spotting a deer during a cool summer evening walk along the Freedom Trail.
Safety: Hot Springs is one of the safest communities in the state of South Dakota, rated #3 safest town in South Dakota by Movoto.com in 2014.
Raising A Family: Hot Springs' schools, both public & private, are highly rated within the state, and with numerous parks and outdoors activities around, it's easy to raise a family in love with the outdoors. With so many cool historic, educational and scientific attractions nearby, school field trips for Hot Springs students are exciting!
Business: Our businesses are special; there's not a business in town that won't go out of their way to find you what you need. For those looking to build their own brand, small business growth has improved steadily in Hot Springs in the past few years especially.
Tourism: Hot Springs remains one of the Black Hills' best kept secrets. You won't find the hustle and bustle of gimmicky tourist shops trying to sell you another T-shirt. Hot Springs opens up its arms to visitors during the tourist season and tries to make them feel at home. We're proud to be so close to attractions like Mt. Rushmore and Crazy Horse Memorial. Minutes from Wind Cave National Park, Custer State Park and Angostura State Recreation Area. We invite you to discover us for yourself.
Friendliness: Everyone from the official visitor center staff, to the salespeople in the shops, the veteran taking a daily walk, or someone enjoying their breakfast, will be more than happy to help you or strike up a conversation. Doors are still held by the local youth and there are plenty of genuine thank-yous to go around.
Culture: Hot Springs is filled with a surprising amount of individuals from all walks of life with experience in art, music, film, literature, science, history and more and they all encourage each other throughout the year.
Environment: Hot Springs is quiet and peaceful. The fresh, crisp air of the Black Hills and the clear, clean water of the Minnekahta have soothed people for thousands of years.
Recreational Opportunities : Fishing, hiking, biking, hunting, golfing, walking, camping, scenic drives, water sports, and so much more all right in our back yard; what's not to love? There's always something to do!
By living in Hot Springs you would be right next door to famous attractions like:
Evans Plunge and its naturally warm 87 degree spring water
The Mammoth Site which is America's greatest Ice Age treasure
The Wild Horse Sanctuary where American mustangs roam free
Less than an hour from Mt. Rushmore National Monument
Minutes away from Wind Cave National Park and Custer State Park
Hot Springs is located at the southern edge of the Black Hills
Our micro-climate allows us to boast of relatively mild winters
Summers include warm days and cool nights with low humidity
Red rock canyons and pine covered hills provide magnificent scenery
Hot Springs is a bustling community that provides a small town atmosphere
There are good schools and a number of churches
We've got a low crime rate – it's safe to walk here at night
There are over 3,700 friendly people
We have an active and energetic business community
And best of all, real estate is still a bargain in Hot Springs
Hot Springs loves Culture!
Local Galleries featuring original art
We have annual arts festivals, songwriter's galleries, and more

Local Artisan market and Fiber Arts
Filming in the area, such as motion pictures like "Hildalgo" and "Into the Wild".
An active writing and acting community, and a steadily growing film community
Quality Concerts and plays
It's not unusual to find local artists and musicians displaying their talents in local businesses at various times throughout the year
Outdoor recreational activities abound in and around Hot Springs
You can golf at the world-class Southern Hills Golf Course
Angostura Reservoir offers top notch fishing and boating fun
Great hunting is available including wild turkeys, antelope, deer and elk
Winter sports activities are less than an hour away
If you are approaching retirement age, you may seriously want to consider retiring here in beautiful Hot Springs. Consider some of the reasons listed below:
Hot Springs has a culture that caters to retirees
There is a very active and vibrant Senior Citizens Center.
We have numerous elderly housing facilities available.
Hot Springs is home to the South Dakota Veteran's Home.
Pine Hills Retirement is a beautiful, new community with independent and assisted living apartments next to our award-winning golf course.
Ready access to medical care
Fall River Health Services provides hospital care and nursing home care in one convenient location.
Providing medical care for five state region, Monument Regional Medical Center is only an hour away in Rapid City.
The Hot Springs VA Medical center is located in Hot Springs and provides excellent care for area veterans.
Home and hospice care available
There are major economic benefits for retiring in Hot Springs
Comparatively low real estate costs allows you to maximize your hard earned retirement dollars.
Our low cost of living is a very attractive benefit.
Hot Springs and the Black Hills abound with recreational activities
Evans Plunge Mineral Springs offers classes and plenty for the family to enjoy
Our Southern Hills Golf Course was nationally recognized as the best nine hole course in America and we've added 9 more challenging holes
Biking and hiking trails are readily available in town and just minutes away in the beautiful Black Hills
There is excellent fishing and boating at nearby Angostura Reservoir and other lakes in the region
Keep fit, swim or pamper yourself at one of our spas
Hot Springs is a progressive, growing community
New businesses are being started or expanding every month
New library
There are choice lots available for building around our golf course and acreages available for building throughout the county
We are located an hour away from the Rapid City Regional Airport and have an excellent airport that is well suited for private aviation
With all of this, we are still a friendly home town community where drivers stop to let you cross the street even if you are jaywalking